LEADERSHIP
STEPHEN CAZALET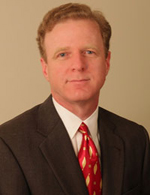 Stephen Cazalet is an experienced Mergers & Acquisitions Executive with a successful track record of leading transaction due diligence teams in evaluating acquisition targets. Steve is skilled in identifying target company value drivers, core earnings adjustments, items of balance sheet exposure, working capital issues, and advising on sale and purchase agreement provisions.

From 1999 to 2010, Steve was a partner in Ernst & Young's Transaction Advisory Practice, where he led both buy and sell side due diligence projects on over 200 transactions in numerous industries including business services, manufacturing, retail, healthcare, and technology, among others. In addition, Steve led Ernst & Young's Transaction Support Practice in Beijing, China from 2005 to 2007, successfully growing that practice from zero to 25 professionals during that time. Steve also acted as the Southeast, Southwest, and Mid-Atlantic United States Quality and Risk Management Leader from 2007 to 2010.

Prior to joining Ernst & Young, Steve spent 14 years with KPMG Peat Marwick, initially spending 10 years in that firm's audit practice, then 3 years in the Corporate Finance Group performing buy and sell side advisory services, and one year in KPMG's Mergers & Acquisitions Group focused on performing financial due diligence.

Steve has a Masters of Business Administration from Emory University and a Bachelors of Science degree in Mathematical Economics from Wake Forest University. Steve and his wife, Melissa, live in the Atlanta area and have two children, Allison and Will.
JORGE CORA
Jorge Cora is an experienced finance executive with domestic and international experience in numerous industries including retail, services, construction, and manufacturing. Expertise includes business development, process re-engineering, strategic acquisitions/divestitures/integrations, systems implementation, raising capital, and managing growth.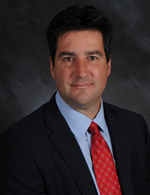 From 2003 to 2010, Jorge served as part of the executive team that developed the PGA TOUR Superstore retail concept. Initial steps involved negotiating license with PGA TOUR, raising capital, and acquiring an existing retailer of large, big-box golf and tennis retail stores. Jorge was responsible for developing the business plan, building reporting infrastructure to support store growth, and raising capital. Additional responsibilities included store construction and development, merchandising, and marketing/advertising.

From 1999 until 2002, Jorge was Vice President, International Controller for The Home Depot. During this time, he was responsible for the start up of retail operations in Chile, Argentina and Mexico and for setting up information, accounting and operating systems in each of these countries.

From 1995 until 1996 Jorge was Vice President, Controller for Profit Recovery Group International, which provided audit recovery services to large retailers. From 1997 until 1999 Jorge was the VP Corporate Finance as part of a two-person team formed to identify and execute strategic acquisitions of direct competitors and other service providers performing ancillary services.

From 1984 until 1994 Jorge was an Auditor and Audit Senior manager at KPMG.

Jorge earned a Bachelors of Arts degree in accounting from Georgia State University in 1983 and an Associate of Arts degree from Oxford College of Emory University in 1980. Jorge lives in the Atlanta area.